Prices start from £950.00 inc vat and fitting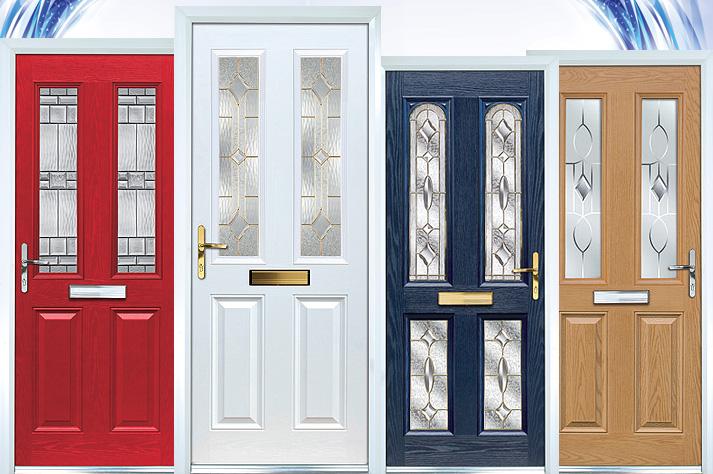 Strong, durable & efficient
Everyone wants an external door that looks fantastic, offers reliable security protection and insulates their home from the wind, rain and cold. There are many options you need to consider to ensure you select the door that's right for you.

Low-maintenance GRP composite doors with the appearance and texture of real wood
With a wide range of colours available, you can create a traditional look with our woodgrain effect doors, a clean look with White, an elegant look with Red, Blue and Green, or make a dramatic statement with Black.
All our doors are manufactured with through-coloured GRP skins so
you will never need to paint your door again, and any scratches or knocks it takes over the years will not show.
As standard, all doors are coloured on the external face, with White on the inside. Coloured doors are supplied in a White PVCu outerframe as standard. Golden Oak and Rosewood doors can also be supplied with a matching woodgrain effect PVCu outerframe. A black woodgrain effect PVCu outerframe is also available. Doors are also available coloured both sides as an optional extra
Keeping you safe and secure with the assurance of PAS24
A PAS24 certificate is your guarantee that a composite door has passed a series of rigorous 'break in' tests.
Our composite doors were tested under stringent conditions. Each door component was evaluated. Handles, barrels, glazed panels, door corners, the locking mechanism and of course, the door's surface were attacked with a broad range of implements. Everything was used from Stanley knives right through to a steel battering ram.
Every door within our stylish collection of composite doors has been specifically constructed to be intruder proof.